Profile
In addition to being an ordained Deacon in the Archdiocese of Detroit, Deacon John has successfully held leadership positions in the Information Technology field and was certified as an instructor in Professional Leadership Training. As a recognized public speaker, Deacon John has created several talks designed to help fathers and families persevere in today's culture. These skills along with his deep faith, give Deacon John a unique perspective on how to incorporate our Catholic faith into our everyday life. Below are some of the subjects that he has presented at men's conferences, marriage enrichment talks, parish events as well as subject specific workshops. Deacon John can also customize a specific talk to met your individual requirements.
Leadership Workshop
Shepherding in Today's Relentless Culture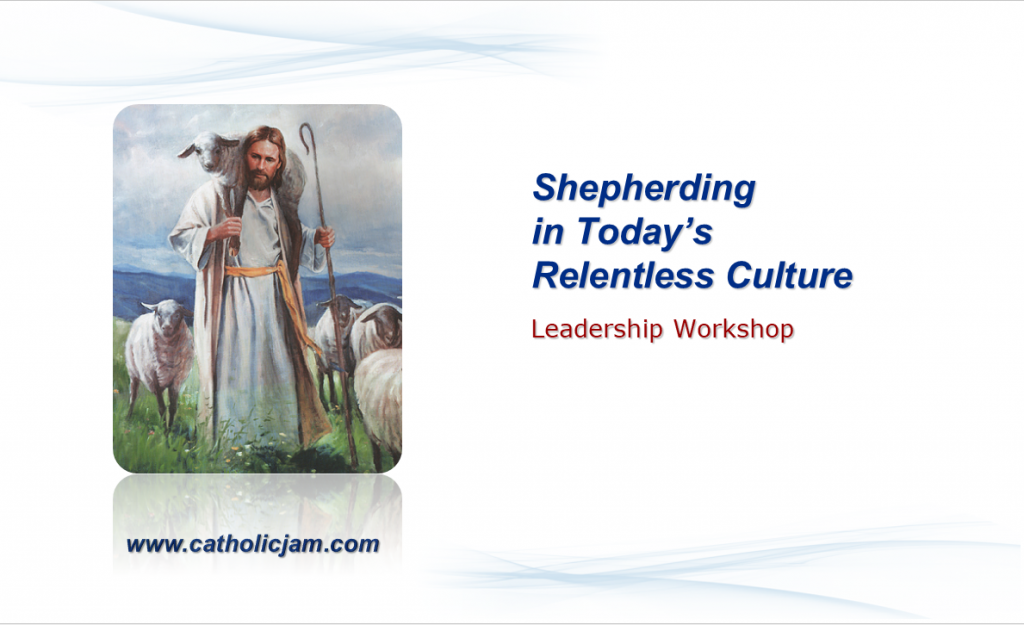 Deacon John developed this very popular leadership workshop intended to help individuals identify and hone their own leadership capabilities. This talk encourages audience participation, and lively interaction has never been a challenge. Those attending will be guided through three short workshops. They are made up of a combination of discussions, presentations, videos and a few funny as well as challenging stories. Each section provides proven guidance focusing on building one's abilities to become a Christ-centered leader. Individuals will be shown varying methods, techniques and will be given tools that will enable them to be a more effective spiritual leader of their family as well as a trusted leader in their daily and professional life.
Looking to become more Christ-centered in your vocation, in your job and especially as a father? "Shepherding in Today's Relentless Culture" leadership workshop will help you be the kind of leader that Christ wants you to be.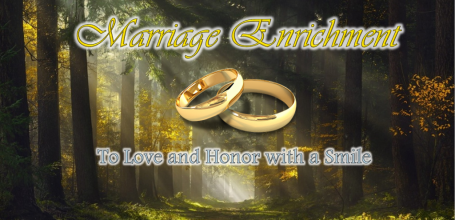 Marriage Enrichment Workshop
To Love and Honor with a Smile
Love is more than a feeling. It is expressed and realized to its fullest when we give of ourselves to each other especially through the unity of marriage. This love is deepened when we, like Christ, die to ourselves and sacrifice our interest and desires for the benefit of the one(s) we love. By inviting God into the center of our marriage, the power of God's grace is made alive in us. Love becomes sanctifying and transformational, raising us to a joy that cannot be explained.
It is this power that strengthens the bond between husbands and wives – combating the forces of today's society that seem to drive them apart from one another.
In this Marriage Workshop we develop an understanding of the critical elements that make up the loving relationship and strong marriage foundation between husbands and wives. We will then discuss how we can invite God to participate and fortify this marriage bond.
Intermixing some humorous elements with practical every-day practices Deacon John Manera will lead in the discovery of simple yet effective techniques that can improve communications and strengthen our marriages. In addition we will uncover the things in our lives that can, unknowingly, serve to drive couples apart.
Sacrament of Marriage
The Power of God's Grace in Marriage Revealed
Of the Seven sacraments, Matrimony and Holy Orders are sacraments of service because they contribute to the salvation of others. They are received so that the recipients may dedicate themselves towards the salvation of others. They do contribute to the salvation of the recipients, but only because the recipients work for the salvation of others.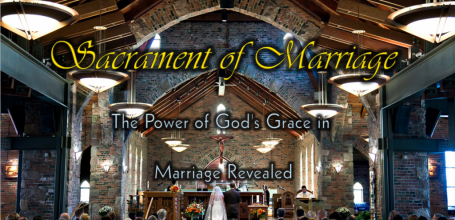 The matrimonial bond is evident throughout Holy Scriptures, from Genesis and Creation through Revelation and the Wedding Feast of the Lamb. It is the power of God's Grace that is received through the Sacrament of Marriage that strengthens the union between husbands and wives. Exploring the relationship and bond of marriage, we will get a better understanding of the teachings of the Church and Jesus Christ. Ultimately this will lead to discover the many facets of marriage that can bring husbands and wives closer together. Aspects that allude many couples in today's modern culture.
Investigating the Catechism of the Catholic Church, Holy Scriptures and Encyclical teachings you will come away with a clearer understanding of not only what the Church teaches and professes about marriage but the theology and reasoning behind it. This is all presented in a practical and understandable way. At the conclusion of this talk, you will be ready to take your relationship with your spouse to new and fulfilling levels.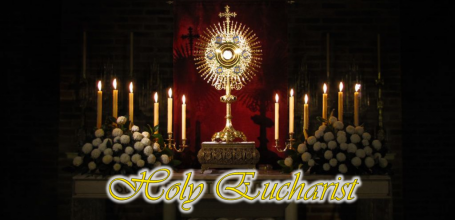 Sacrament of The Holy Eucharist
Jesus' True Presence
The Eucharist is the center of our Christian spiritual life. It is the means in which we receive God's life changing grace into our hearts, bodies and souls. But, did you ever wonder how it is possible that Jesus is truly present in the Holy Eucharist? How is the gift given to us? How do we know that Jesus is truly present, body, soul and divinity? How does the Eucharist bring me closer to God?
This talk will investigate these and many other questions regarding the Holy Eucharist. Using Sacred Scriptures and the Catechism of the Catholic Church as a starting point we will unfold a logical and reasonable explanation of Jesus' true presence. We will then discuss how we can then use this precious gift to convert our hearts and actively live out the likeness of Christ.
Regardless of your current understanding of the Catholic faith, whether a beginner or one who has an in depth knowledge of the faith, you will be assured to come away with a fresh perspective on the Eucharist. This popular talk has been heard by many and a common response from those who attended is, "everyone should hear this talk!"

Deacon John Manera discusses the concept of Truth from a Catholic perspective. This talk will explore two forces of truth facing us every day, Subjective Truth and Objective Truth. You will discover essential sources of truth that you can trust. And through the use of these sources confidently guide you and your families to safely navigate the false truths being handed to us by our modern culture.